Easing the path to drug discovery and development for emerging biopharma
Syngene defines emerging biopharma (EBP) companies as those with an R&D budget that is typically less than US $ 200 million annually. Emerging biopharma scientists work at the forefront of science, often venturing into disease areas where little/no real-world data or regulatory framework exist to guide research. Uncertainty follows you throughout the drug development process – from the scientific knowledge on which your compound is based to commercial manufacturing. You rely heavily on a complex network of stakeholders to mitigate the risk at every stage, including large pharma companies. Failure to reach predefined milestones in preclinical and clinical development often results in the loss of crucial funding.
Why Syngene is the 'right' partner for you
As one of the world's largest and most successful contract research /contract development and manufacturing organizations (CROs/CDMOs), where several of our clients are emerging biopharma, Syngene understands these challenges. We have partnered with many biopharma companies, supporting them in their drug development journey from idea to commercial. Our experienced team of scientists anticipate your needs well in advance and deliver customized solutions to smooth your path to success.
We are currently working with over 200+ emerging biopharma clients across the major biotech hubs of Boston / Cambridge, San Francisco, San Diego, Cambridge (UK), etc. In several cases, our full-time equivalents (FTEs) are double that of client teams. Overall, Syngene has 5000+ qualified scientists, of which ~500 are PhDs.
What sets us apart is our fully integrated capabilities, where we offer all solutions across Discovery, Development, and Manufacturing — small molecules and biologics. With this, you can reap the benefits of lower costs and faster delivery, crucial to maintaining the competitive edge.
Further, our accredited, world-class facilities allow you to focus on your core strength of science and innovation without worrying about infrastructure investments or other operational challenges. We also offer flexible engagement models (standalone and integrated), robust governance processes, and enduring partner relationships – testimony to the credibility and trust we enjoy in the industry.
Integrated capabilities for innovation at speed: Early Discovery to NDA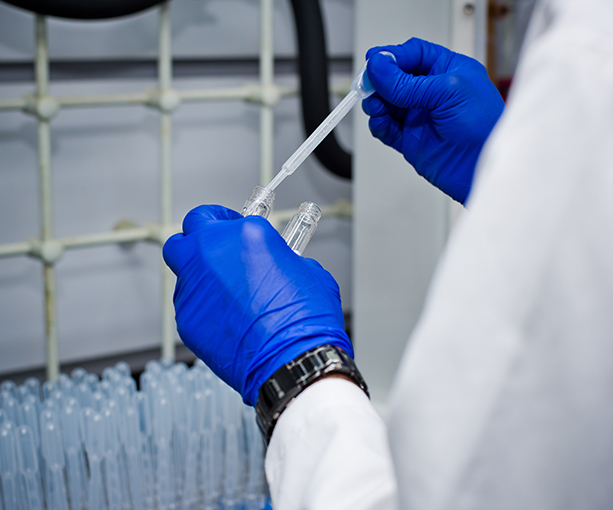 Integrated drug discovery platform
With drug development costs skyrocketing in recent times, speed is of the essence, especially for cash-strapped emerging biopharma companies. SynVent is our fully integrated therapeutic discovery and development platform that can significantly increase the speed of your drug discovery across small and biologics from early discovery to new drug application (NDA).
SynVent integrated drug discovery (IDD) services provide the most effective and efficient means to conduct target validation, translational interrogation, therapeutic discovery, and preclinical development. Executing end-to-end Discovery programs in collaboration with clients, our platform delivers exponential value through the co-localization of world-class scientific teams across the Discovery continuum. All this while adhering to R&D timescales benchmarked to industry gold standards.
Integrated CMC capabilities
Moving a drug candidate into chemistry manufacturing control (CMC) phases of drug development requires a large number of specialized resources – something emerging biopharmas do not have. Here is where partnering with an experienced, global CRO/CDMO makes sense.
Syngene can provide adequate resources for CMC activities. Our scientists also have the depth of regulatory and scientific knowledge to put together a design (DoE)and implement a sound, phase-appropriate CMC development strategy. Our integrated CMC strategy helps achieve faster regulatory filing and first in human (FIH) studies while maintaining tight control over quality and spending.
Our end-to-end CMC services encompass drug substance (DS), drug product (DP), analytical, DMPK, GLP Tox, GMP clinical supplies, manufacturing, stability, regulatory and qualified persons (QP).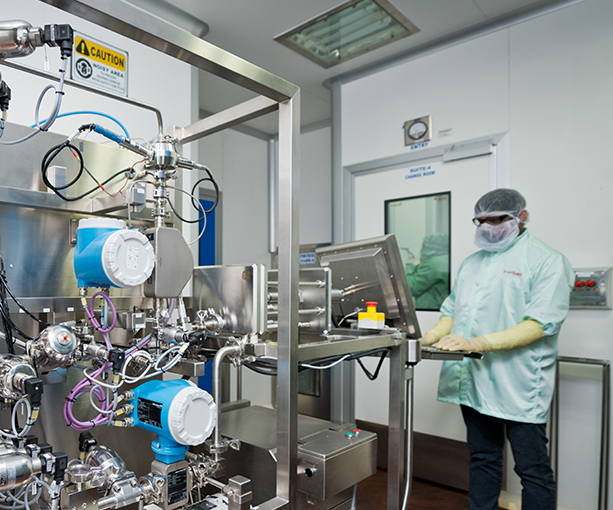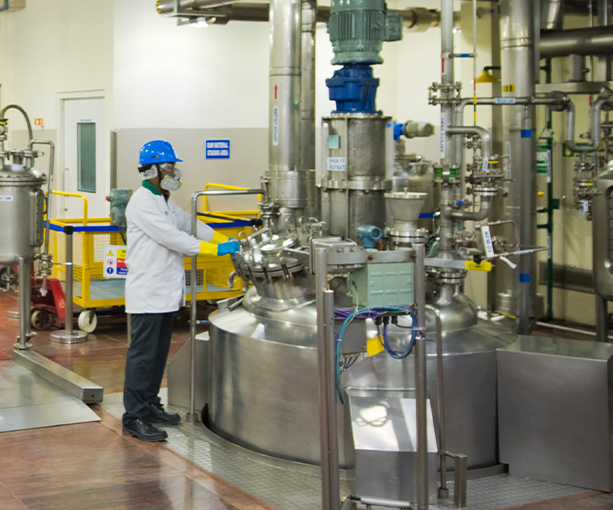 Manufacturing capabilities across small molecules and biologics
Whether it is manufacturing for small volume/niche products or large volumes, we have the capacity to serve your every need across preclinical, registration batches, clinical supplies, and commercial.
For small molecules, we have expertise in manufacturing regulatory starting materials (RSMs), APIs, HPAPI, NCEs, and novel advanced intermediates. We have a broad range of reactors, including high potency expertise. We can manufacture batch sizes between < 100 kgs to 400 kgs output/batch. Our manufacturing facilities are approved by PMDA (commercial) and USFDA (RSM).
In biologics, for mammalian, Syngene offers a GMP manufacturing capacity of up to 2000L using single-use bioreactors, and for microbial, up to 500L scale using stainless steel fermenters.
Our upcoming Sterile Fill-Finish facility manufactures ready-to-use solutions and lyophilized products (pre-sterilized vials and PFS) OEL: ≥ 1 µg /m3 in a GMP environment. We are also India's only GLP/GMP Viral Testing facility for batch release and viral clearance testing – phase 1 to commercial.
Expertise across modalities and therapies: Ensuring you are on the right track from target to NDA
Syngene's industry experts ensure you are on the right track from Target to investigational new drug (IND), and from preclinical to new drug application (NDA), regardless of the disease area or treatment modality you work with. We have expertise across modalities of small molecules, biologics, antibodies, peptides, oligonucleotides, antibody drug conjugates (ADCs), PROTAC, and CAR-T. The disease areas we specialize in include oncology, cell and gene therapies, rare diseases, and immunology.
We value our strong relationship with Syngene to support C4 Therapeutics' research efforts across chemistry and biology to advance targeted protein degradation science. The scientific discussions, flexibility, and transparency between the teams have been key to making our collaboration successful.