Enhanced decision-making for R&D
We offer end-to-end data solutions including data engineering, analytics, visualization, and data democratization. This is helping clients gain deeper insights into data and empowering their scientists with advanced analytics to accelerate R&D.
Predictive Modeling
Our data scientists build predictive models using diverse data types, including chemical and biological data, text, images and networks.
We have expertise with all unsupervised, machine learning and deep learning algorithms.
---
Automation and Analysis Pipelines
We build and deploy custom workflows for integrative analysis and diverse R&D applications.
---
SarchitectTM: Syngene Informatics platform
Our informatics platform integrates data and enables analytics and visualization, enabling informed decisions in R&D. The platform facilitates deployment of computational models to the scientists, enabling real-time "what if" analysis and ideation. We also offer custom solutions.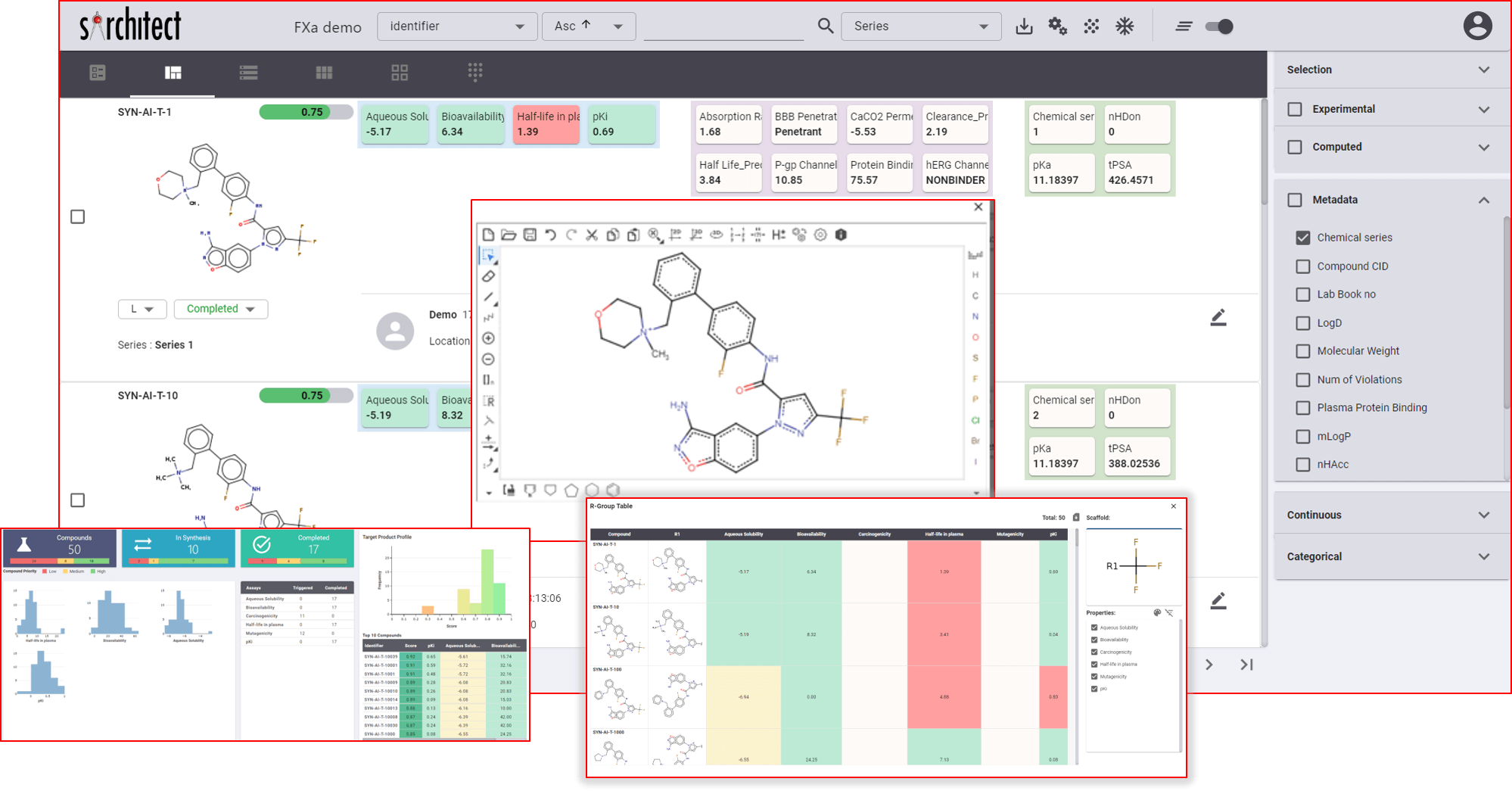 SarchitectTM : Our Data Analytics platform
---
Syn.AITM: Our platform for outcome-driven drug discovery
The Syngene artificial intelligence (AI) drug discovery platform enables deeper understanding of disease and network biology to identify and prioritize targets. It evaluates targets on multiple parameters pertaining to relevancy, druggability, and safety, thereby decreasing the later stage attrition.
The platform uses multiparameter optimization to explore chemical space and design molecules with the optimal balance of properties to meet the program objective faster.
Syn.AITM : Syngene platform for AI-driven drug discovery