Every monoclonal antibody is unique, complex, vulnerable to degradation, and unstable. Additionally, the availability of specific raw materials needed for production processes is often sporadic, impacting production timelines.
Consolidating learning from many projects, Syngene scientists have designed and proven a proprietary process that takes the production timeline down to 9-12 months from the industry standard of 12-18 months. With the patent clock ticking, every additional month saved in production represents value for the client in terms of timely recognition of revenue, not to mention faster availability of therapy and treatment to patients.
Today, therapeutic monoclonal antibodies (mAbs) constitute approximately 40% of the biotherapeutics market. Technological advancements have played an important role in driving new biopharmaceutical candidates into the clinic, i.e., developing broad platform approaches across the mAbs class of products. At Syngene, the biopharma development team has come up with a unique approach that offers clients a fast and efficient way to take their mAbs from the gene stage to the clinic stage.
Expediting clinical batches
Syngene scientists have consolidated their experience from multiple projects and designed a process development approach that results in expedited timelines of 9-12 months for producing the mAb from gene to GMP-grade clinical supply.
The biologics process development team has built a proprietary platform that provides a reliable starting point for any new product by analyzing extensive data from several projects. The platform for process development has been integrated with platform analytical methods to provide appropriate analytical readouts for critical product quality attributes. Once the cell line expressing the mAb is available, the platform process is evaluated at a laboratory scale. The data obtained from this study is then analyzed for prior knowledge available in the platform. Further, unique product-specific issues are tackled through statistical methodologies such as Design of Experiment (DoE) and multivariate analysis.
The platform has been tested at a commercial manufacturing scale (2KL and 500L) and ensures quick scale-up in GMP manufacturing.
Making a difference in the lives of patients
Syngene's proprietary data platform reduces the time taken to produce mAbs from gene to GMP-grade clinical supply by several months. The platform is helping clients cut down time-to-market and reach patients faster with much-needed therapy and treatment related to mAbs.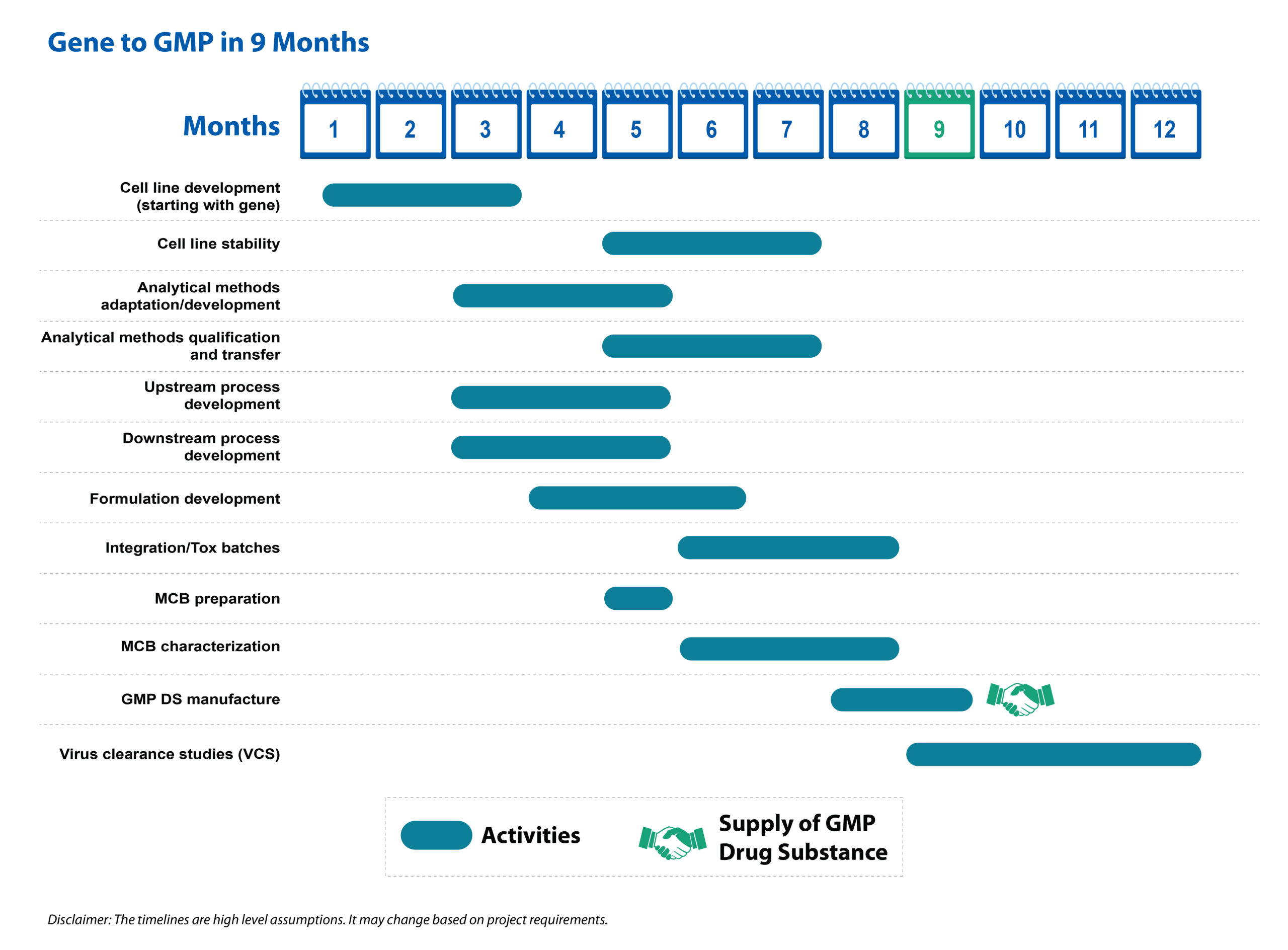 Figure 1: Gene-to-GMP drug substance workflow mapped over a *9-month period